GIVE MIAMI DAY 2022 - THANK YOU TO ALL WHO DONATED! 
Give Miami Day 2022 boosted the donations of everyone who gave so generously! Due to the matching power and bonuses from that day, your $1,017 original donations for scholarships grew to $1,582.08.  You are truly a part of ITWomen's mission to see young women succeed and lead across technology.
Give Miami Day 2022 will take place on Thursday, November 17th. The 24-hour giving day begins at 12 a.m. EST on November 17, and ends at 11:59 p.m. EST.
Early Giving Starts Monday!
Busy Thursday? You don't have to wait to start giving!
The GiveMiamiDay.org portal will open up for an Early Giving donation period from Monday, November 14th through Wednesday, November 16th.
The Early Giving period is the few days leading up to Give Miami Day during which we will open the GiveMiamiDay.org portal for donations to be made early. From Monday, November 14th, at 12:00 a.m. through Wednesday, November 16th, at 11:59 p.m., anyone can go to GiveMiamiDay.org, find a nonprofit's profile and make a gift before the start of Give Miami Day (November 17th, at 12:00 a.m.)
Why is there an Early Giving period?
Help Fill the Pipeline of Girls Going into Tech
Support IT Women Charitable Foundation on these special days to Inspire, Educate and Empower girls with these special programs:
College Scholarships
Role Model Speakers
Robotics and Programming 
Timing Is Everything!
The wonderful thing about your tax-deductible donations on Give Miami Day Nov. 17, is that your gifts to ITWomen (starting as low as $25) will be worth even more through a variety of matching opportunities, bonuses and prizes.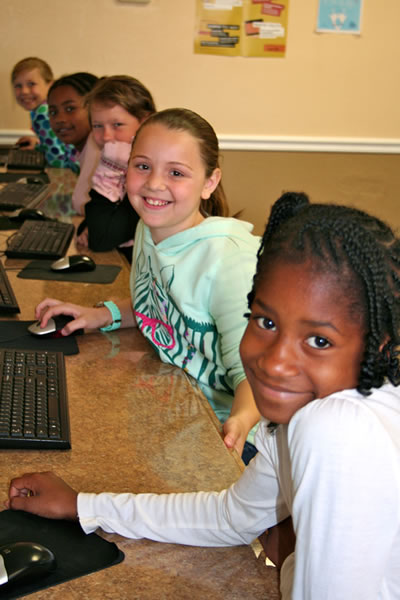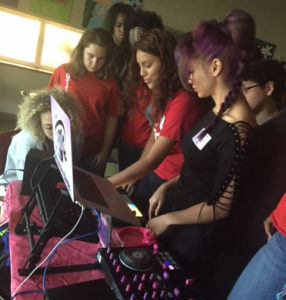 Help girls 
see a bright future in tech.

plan economic independence. 

earn more degrees in STEM

#RaiseTheRatio 
#GiveMiamiDay
GIVE MIAMI DAY NOV 17!
DONATE DURING THE 24-Hr WINDOW
Select: IT Women Charitable Foundation 
Minimum donation $25
Tax Deductible!
Your Donations will ALSO Generate a % Bonus for ITWomen!
What is Give Miami Day?
Give Miami Day is one of the nation's largest annual giving events. The 24-hour online giving campaign makes it easy for everyone to support their favorite causes. Your donations have value-added importance on this day.
When does it happen?
Give Miami Day 2022 is Thursday, November17. The 24-hour event begins at 12 a.m. EST on November 17 and ends at 11:59 p.m. EST.
Who hosts Give Miami Day?
Give Miami Day is hosted by The Miami Foundation, a community foundation that helps donors champion the issues they care about.
Does the Foundation collect any fees?
The Miami Foundation does not collect any fees. It hosts Give Miami Day to promote philanthropy for programs impacting Greater Miami, such as programs with reach like ITWomen scholarships, field trips for girls, and Role Model programs.
Who can make a gift?
Anyone! This event is open to the public and anyone across the globe may participate by making a gift.
How can I make a gift?
Gifts can be made through your bank account, credit or qualified gift card (VISA, MasterCard, Discover and American Express).
Is there a minimum or maximum gift?
The minimum gift amount is $25. There is no maximum gift amount. Gifts between  $25 and $10,000 are eligible for funds from the Bonus Pool, an additional percentage of funds distributed to participating nonprofits after Give Miami Day.
How much of my gift will go to ITWomen?
When you select IT Women Charitable Foundation (ITWomen) as the Nonprofit to receive your gift, we will receive the entire gift amount you designate, plus Bonus Pool funds and/or eligible prizes and minus credit card and transaction fees estimated up to 4.5%. The transaction fee is paid to CiviCore, The Miami Foundation's giving day technology partner.
Can I pay for the transaction fees on the gift I'm making?
Yes. Donors have the option to help cover the credit card and transaction fees (estimated up to 4.5%) for their gifts. You can opt out of this option if you choose when completing the gift form.
Can I make a gift on behalf of or in honor or memory of someone else?
You may include their name under the "in honor/in memory of" option on your giving form. You can note in the "Comments or Special Instructions" section of the form that a thank-you note should be sent to that person.
Is my gift tax deductible?
Yes. Your gift and any fees you may choose to cover are fully tax-deductible.
How will I get a receipt?
You will receive an itemized receipt from info@miamifoundation.org to submit with your taxes after making a gift. Only receipts sent from The Miami Foundation may be used for tax purposes.
Can I receive anything in exchange for my gift?
No. Gifts made on Give Miami Day may not be used to pay for anything that might be perceived as a material benefit to the donor, including tickets to events, membership fees or other incentives.
Whom should I contact if I need technical assistance?
Please contact The Miami Foundation's Give Miami Day Hotline at 305-371-2711 for technical issues on the giving form. If you accidentally make a gift to the wrong organization, please contact the Miami Foundation as soon as possible at 305-371-2711 to make the adjustment.
After Tuesday, November 26, 2019 at 4 p.m., all gifts made to selected organizations are considered final and non-refundable unless otherwise directed by the merchant processing company.
Reasons to Give on Nov 21!
On this 24-hr online window, The Miami Foundation can help the organization you select for donations  to earn extra dollars through hourly opportunities and milestones reached. These hourly and milestone opportunities range from $500 to $1,500 in extra dollars for the winning nonprofits.
How do I know if my gift received Match Minute dollars?
After careful review of every gift made on Give Miami Day, participating donors and organizations will be notified of the match via email.
What is the Bonus Pool?
All gifts between $25 and $10,000 will be eligible for a bonus gift from the Give Miami Day Bonus Pool. The bonus gift is calculated by dividing the total Bonus Pool dollars by the total eligible gifts. For example, in 2018, the bonus gift percentage was 6%. If an organization raised $5,000, their bonus gift was $300. The Miami Foundation determines the Bonus Pool percentage at the conclusion of Give Miami Day.
For more information on Matching Minutes and more go to https://www.givemiamiday.org/rules

AFTER YOU GIVE

How do I get a receipt for my gift?
You will automatically receive an itemized receipt for your gift(s) via email from info@miamifoundation.org. Only receipts sent from The Miami Foundation may be used for tax purposes.
Why does my credit card statement say I made a gift to The Miami Foundation?
The Miami Foundation hosts Give Miami Day. Your gifts, along with any eligible prizes or Match Minute dollars, will be processed and distributed directly to each participating nonprofit through the Foundation. Please note: The Miami Foundation does not collect any fees for nor derive any material benefit from Give Miami Day.
When will ITWomen receive gifts you donated to us through Give Miami Day? All nonprofits will receive all their funds, including gifts, Bonus Pool, Prizes and Match Minute dollars by December 31st.
Does The Miami Foundation accept employer matching gifts for Give Miami Day?
Yes! The Miami Foundation accepts employer-matched contributions for gifts made on Give Miami Day. Those gifts will be directed to the organization you designate.  Please note:  Employer gifts are not eligible for Bonus Pool dollars or Match Minute dollars.
How will my email address and personal information be used?
Email addresses will be used to send electronic tax receipts for gifts made on Give Miami Day, as well as a post-event survey. Unless you choose to give anonymously, your name, email address and billing address will be shared with the organizations to whom you gave.
The Miami Foundation does not retain credit card information and your personal data will not be shared with or sold to any other outside vendors or third parties.
Unless you opt out, The Miami Foundation may send you periodic newsletters.