#MiamiGivingDay is in full swing! Your donation of $25 or more to ITWomen is even more valuable today because your gift generates a bonus to support our programs for girls in tech. Many thanks to The Miami Foundation and its supporters such as The Knight Foundation for this opportunity.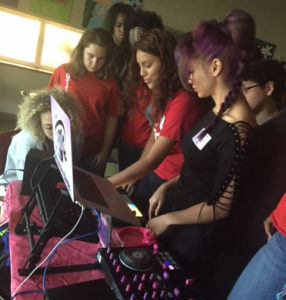 Your donations help girls



see a bright future in technology.

plan a path to economic independence. 

earn more degrees in STEM and close the #GenderGap.
Who can make a gift?
Anyone! Give Miami Day is open to the public, and anyone across the globe may participate by making a tax-deductible gift on Nov 15. Please share this with your friends and family for our best #GiveMiamiDay ever!
What's Give Miami Day?
The Miami Foundation is hosting a 24-hour fund raising opportunity for 700-plus participating non-profits Thursday, Nov. 15. Please consider ITWomen on this day. This is a PERFECT time to donate to ITWomen because your gift can multiply due to the Foundation's running bonus and matching opportunities throughout the day. Help Inspire, Educate and Empower girls to Tech with Role Models, Robotic & Summer camps and Scholarships!
GiveMiamiDay is an exciting online 24-hour donation event hosted once a year by The Miami Foundation.
Support IT Women Charitable Foundation on this special day to Inspire, Educate and Empower girls with these special programs:
Role Model Speakers
Robotics and Programming 
College Scholarships
Timing Is Everything!
The wonderful thing about your tax-deductible donations is that your gifts to ITWomen (starting as low as $25) may be worth even more through a variety of matching opportunities, bonuses and prizes. 
Save the Date Thursday Nov 15
Be sure and donate between midnight  12 a.m. Thursday, Nov. 15, 2018 through 12 a.m. Nov. 16. EST.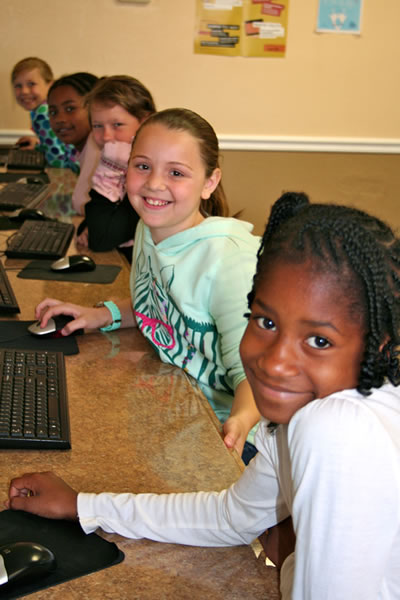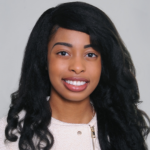 "The ITWomen Foundation Scholarship has served as a mentor in my life, a motivator in times of need, a huge supporter every step of the way, and a way for me to make it through college. My dedication to opportunities and technology would not have been the same, and who I am today, will not have been the same."
- Jovanie Smith, class of 2019, Southern University and A&M College. B.S. Computing Science. 
Time Your Gift
Only donations made on  givemiamiday.org during the 24-hour online giving period will be eligible for gifts for the event, as well as for Bonus Pool, Prize Pool and Match Minute dollars.
Refund Policy
All gifts made to your organizations are considered final and non-refundable after 4 p.m. Friday, November 16, 2018 ( unless your merchant or processing company directs otherwise.) 
Major Credit Cards Accepted
Gifts can be made using a debit, credit or qualified gift card (VISA, MasterCard, Discover and American Express gift card). Gifts cannot be made via check, cash, money order or PayPal. Minimum gift $25, no maximum. 
If You Make a Gift in Error
If a gift is made in error, please contact The Miami Foundation immediately at 305.371.2711 to make the adjustment.
Ways to Increase the Value of Your Gift to ITWomen
Bonus Pool 
All gifts between $25 and $10,000 will be eligible for a bonus gift from the Bonus Pool. For gifts greater than $10,000, the first $10,000 will be considered for a bonus gift.
The bonus gift percentage will be calculated by dividing the total Bonus Pool dollars by the total eligible gifts raised during the event. For example, in 2017, the bonus gift percentage was 6.28%. If an organization raised $5,000 on Give Miami Day 2017, their bonus gift was $314.
Only the original donation amount will be considered for Bonus Pool dollars. Any optional fee coverage will not receive Bonus Pool funds.
The Miami Foundation determines the Bonus Pool percentage at the conclusion of Give Miami Day. After careful review of every gift made on Give Miami Day, an announcement will be made to participating organizations via email by December 31st.

Prize Pool
Prizes may be awarded based on timing of gifts received, number of unique gifts or other criteria as specified during the 24-hour period.The full Give Miami Day prize list will be published in advance of the event on givemiamiday.org.
A "unique gift" is defined as one gift to one organization from one donor. Multiple gifts made by the same donor to the same organization will not be counted toward these prizes.
An organization is only eligible to win one prize. Organizations will be awarded the first prize they receive.

Match Minutes Pool
The full Give Miami Day Match Minute pool will be published in advance of the event on givemiamiday.org. Pool dollars will be awarded to gifts received during the specified minutes.
Each Match Minute has a pool of $15,000. Once that pool is exhausted the matching opportunity is over.
Match Minute dollars are distributed on a first come, first served basis, according to the corresponding time stamp on the gift transaction.
Only gifts between $25 and $100 will be eligible for Match Minute pool funds. Gifts above $100 will receive a match for the first $100.
Gifts made during Match Minutes are also eligible for funds from the Bonus Pool.