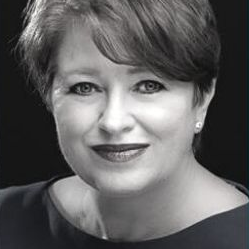 Claire Marrero
President & Chair of the Board of Directors
Claire Marrero is Founder and CEO of The Talent Source, a national provider of Tech Talent to Fortune 500, Tier one consulting firms and select startups. Since starting her career with Andersen Consulting over 20 years ago, Claire has been committed to inspiring more girls and women to join the Tech revolution.

Margaret Brisbane
Margaret Brisbane  is  CIO/IT Department Director of Miami -Dade County where she provides Lead Applications development/support and strategic business and vendor partnerships. She serves on the eMerge Americas Content Advisory Board contributing to discussion of themes, thought leadership and speakers.
Margaret serves as Virtual Mentor Chair for ITWomen, supporting young women pursuing technology and engineering.

Jo Moskowitz
Jo Moskowitz has served as Director, Corporate Citizenship, at Citrix Systems since 2001. She is a longtime supporter of the mission of ITWomen and the opportunities for women across technology, and ITWomen scholarship program in particular.
Her work with Citrix Simply Serve involves volunteer campaigns designed to galvanize Citrix' global employees around powerful acts of community service.

Sharon Moura
Sharon Moura is Principal and Client Executive at AlignOrg Solutions, designed to help clients clarify strategy, optimize their organization designs, and align systems for transformational change and marketplace success. Sharon has over 20 years of progressive experience in Information Technology and Commercial Excellence at leading organizations across industries including financial, automotive, mining & metals.

Krista Theodore
Krista Theodore is a Security Analyst for Memorial Healthcare System. Prior to joining Memorial, she was an IT Security Engineer for the University of Miami's Information Security Office. As an IT Security Engineer, she was responsible for developing security strategies and consulting on best practices to maintain the confidentiality, integrity and availability of university data. Her specific areas of expertise are cybersecurity awareness and education, regulatory compliance, and risk management.

Jen Boyer
Jen Boyer is the General Manager for CAI South/Central Florida. She is an IT best-practices knowledgeable consultant, working closely with IT senior management in Fortune 1000 firms and government agencies to envision and build technology solutions that achieve business objectives within the context of their own, unique challenges.  Areas of expertise include technology projects, application support, project management, technical resources and innovation.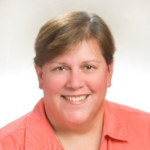 Alejandra Lorenzo
Alejandra Lorenzo is a Consultant, Mentor and Motivational Speaker. She has served as an IT Specialist with the National Oceanic  Atmospheric Administration (NOAA) since 2000.
Alejandra is deeply committed to giving back to the community, including inspiring more young women to choose tech careers. She serves as ITWomen's Scholarship Ambassador.

 Christine Zambrano
Christine Zambrano is founder and managing director of Powersites Group, a provider of digital content, and internet services. Her previous positions include development coordinator, The Ed Fund in Miami-Dade, web marketing manager, HCI Communications (original Chicken Soup for the Soul publisher), and independent editorial and journalism positions.
Christine is a charter member of ITWomen. As VP, Web Content & Technology, her contributions include website, newsletters and member data.

Beth Morgan
Beth Morgan has served as Senior Vice President for Program Management for a Fortune 100 communications company. Beth has managed numerous special projects and is responsible for program management activities across the commercial US business unit, including management and monitoring of numerous complex, cross functional projects and led oversight for the company's SAS70 and PCI compliance programs.

Sherry Giordano
Sherry Giordano is Executive Director of Pace Center for Girls Miami. PACE supports the needs of girls and young women, helping them discover who they are and what they hope to become.
Previous to her leadership at Pace, Sherry served ITWomen as Executive Director, where she was instrumental in establishing and developing the Role Model Speakers program.
Her career journey includes serving as Director of Global Account Sales Operations, Geneva Switzerland, with Digital Equipment Corporation.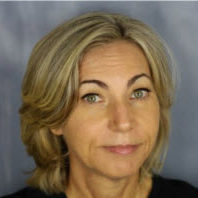 Susan Clemmons, PhD
Dr. Clemmons is a professor of Business Administration and General Management at Florida International University.

Claire Marrero
Claire Marrero, is Founder and CEO of The Talent Source.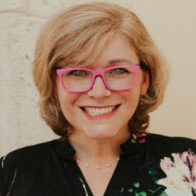 Tiffany Thompson
Tiffany is Senior Director, Infrastructure Program Portfolio Management, at Southern Glazer's Wine and Spirits (SGWS).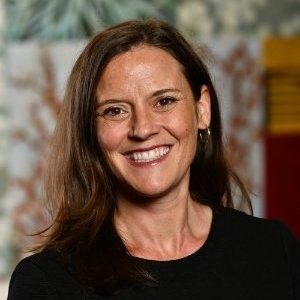 Shawna Cartwright
Shawna is Business Information Officer | Chief Information Officer - Enterprise Technology, at Cushman & Wakefield.

Victoria Usherenko
Victoria Usherenko founded ITWomen in 2002 and served as president from the year ITWomen was founded in 2002 through 2014. She is the Vice President, Search and Recruitment, for The Talent Source.
Victoria is a search and recruitment executive whose community leadership, business savvy, and layers of connections in the IT and technology worlds attracts proven C-suite candidates and technologists for her clients.

Sheila Hanlon-Ravindran
Sheila Hanlon Ravindran is a passionate and strategic business leader and trusted advisor with over 25 years experience in technology. She is Senior Vice President of IT for Jazwares, an innovative toy company. Previously, she served as Senior Director, IT Strategy and Planning for Ultimate Software.  Prior to Ultimate, she served as Vice President IT, Project Management Office and Governance at Southern Glazer's Wine and Spirits.

Raj Rawal
Raj Rawal is Managing Partner at SF Mango Investments, LLC. Global Chief Information Officer with  strategic, leadership, and execution skills in diverse industries including hospitality, retail, food service, and manufacturing; consisting of both corporate and franchise operations. As CIO, he has led culturally diverse staff in Americas, Europe, and Asia at Burger King, Avis/Budget Car Rental, and GE. As CEO, he is best known for turning around business to profitability. Raj is deeply committed to serving and giving back to the community and the information technology profession.

Madeleine Garcia
Madeleine Garcia serves at World Fuel in Digital and Enterprise Applications. She is responsible for leading the RPA (UiPath and OCR (Abbyy) teams and the Oracle Enterprise and ETRM-CXL applications. She is an accomplished senior Information Technology professional with demonstrated experience in directing the strategy, design, development and deployment of technology solutions. She has extensive experience in folio management, systems integration and delivery of solutions that enable business strategies.