Coding and Robotics Summer Camps for Girls
Safety is our highest concern. Due to the impact of COVID19, we are looking at all options for our annual, free ITWomen Robotics & Programming Summer Camp for Girls, date TBD. Stay tuned for updates.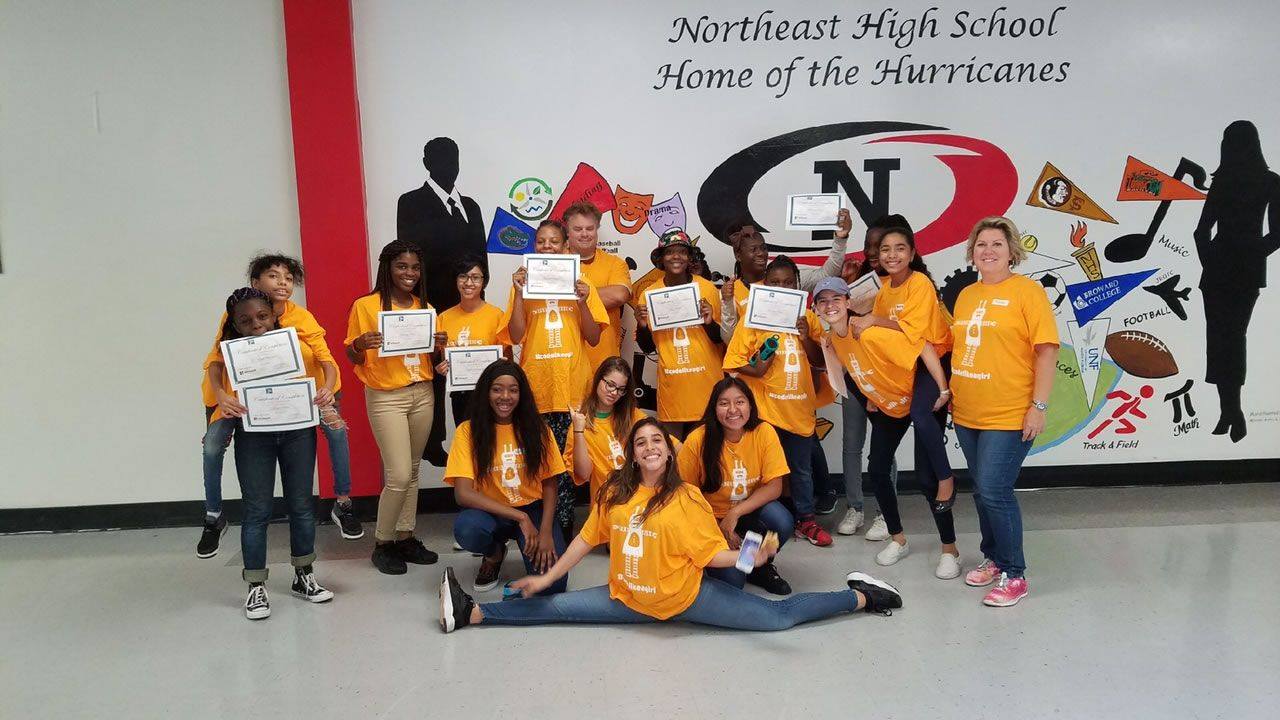 ITWomen Summer Camp for girls in middle to high school is part of our mission to encourage more girls to confidently pursue their talents for IT and Technology at a critical time in their lives.
Thanks to generous sponsors of ITWomen's Charitable Foundation, camps are free of charge.
Working with inspirational teachers and role models, girls create projects in teams.
Girls learn to design, program and build table-top robots and code digital displays. When their projects are complete, the students demonstrate their robots and present their work before others.
We thank the generous support of our Corporate Sponsors for making it possible to offer our robotics camps free of charge