The Adventures of Women in Tech – Webinar with Alana Karen Oct 30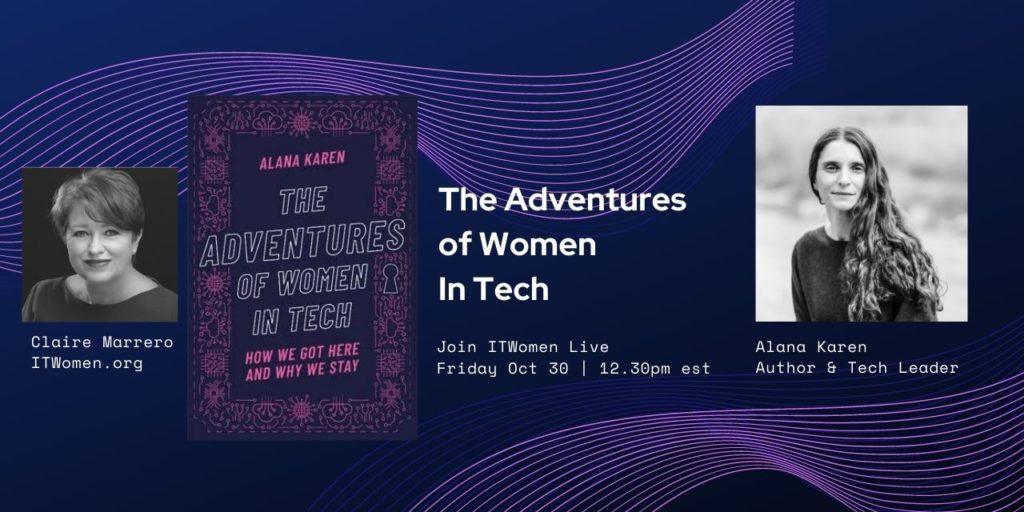 REGISTER NOW:
https://zoom.us/webinar/register/WN__7UEPedlSf-XKlUOTSGidw
Join ITWomen for a conversation with Silicon Valley & Google veteran Alana Karen as we discuss her new book; "The Adventures of Women In Tech: How We Got Here and Why We Stay" The book draws from her own journey and the stories of dozens of other women who share honest perspectives on what it really means to be a woman in tech.
ITWomen is delighted to continue our tradition of helping to Advance Women across the fields of Technology & Engineering and we can't think of a better way of continuing the conversation about how we can pave the way for greater diversity in tech, and lift each other up during these times.
Zoom with us on Friday, October 30th at 12.30 pm EST, and let's "own our awesome" together.
Spots limited, so register now.
Time: Oct 30, 2020 12:30 PM in Eastern Time (US and Canada)