Negotiating for a Post COVID Work World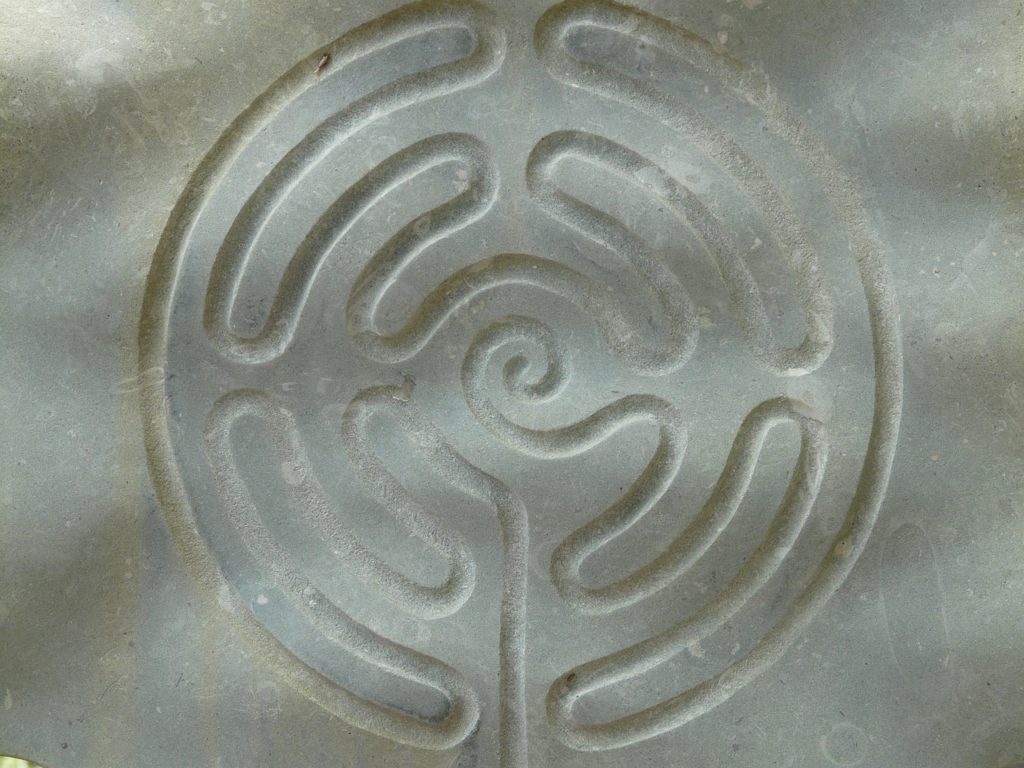 Negotiating for the new work world shaped by COVID is a hot topic for ITWomen program meetings. In a short survey we sent recently to our supporters, negotiating work issues in a changed work environment topped the list by 62%. Innovative Technologies and Industry Trends came in a close second for most popular topics.
Other popular topics ranged from compensation, work benefits, work flexibility, remote vs hybrid hours and the "Pink Tax." We emailed more than 1700 informal surveys to our ITWomen community in May, with 39 responding.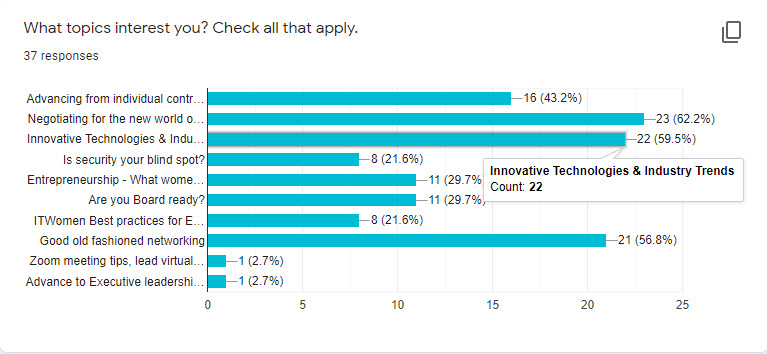 ITWomen Membership Benefits
We also asked respondents to rank the benefits of ITWomen membership. The top three ITWomen benefits were:
Program Meetings
Networking
Opportunities to speak to girls about going for a career in tech.
Employee Wish List: Continue Work From Home and Flexible Work Hours
We also asked respondents to tell us what support they most wanted to see from their employers. The majority wanted employers to continue flexible hours or the choice to work 100% remotely. See: Women Want Flexible Work From Home Hours