Congrats to These ITWomen Scholarship Grads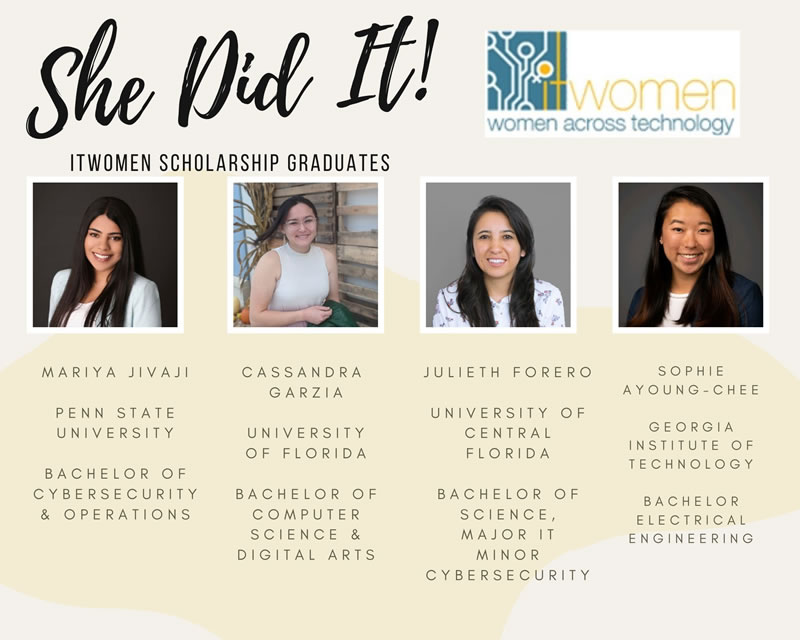 Congratulations to our latest graduating ITWomen scholars: Mariya JivaJi, Cassandra Garzia, Julieth Forero, and Sophie Ayoung-Chee.
Mariya graduated from Penn State University with a Bachelor of Cybersecurity & Operations.
Cassandra graduated from the University of Florida with a Bachelor of Computer Sciene & Digital Arts.
Julieth graduated from the University of Central Florida with a Bachelor majoring in IT and a minor in Cybersecurity.
Sophie has graduated from the Georgia Institute of Technology with a Bachelor in Electrical Engineering.