ITWomen Practical Applications of AI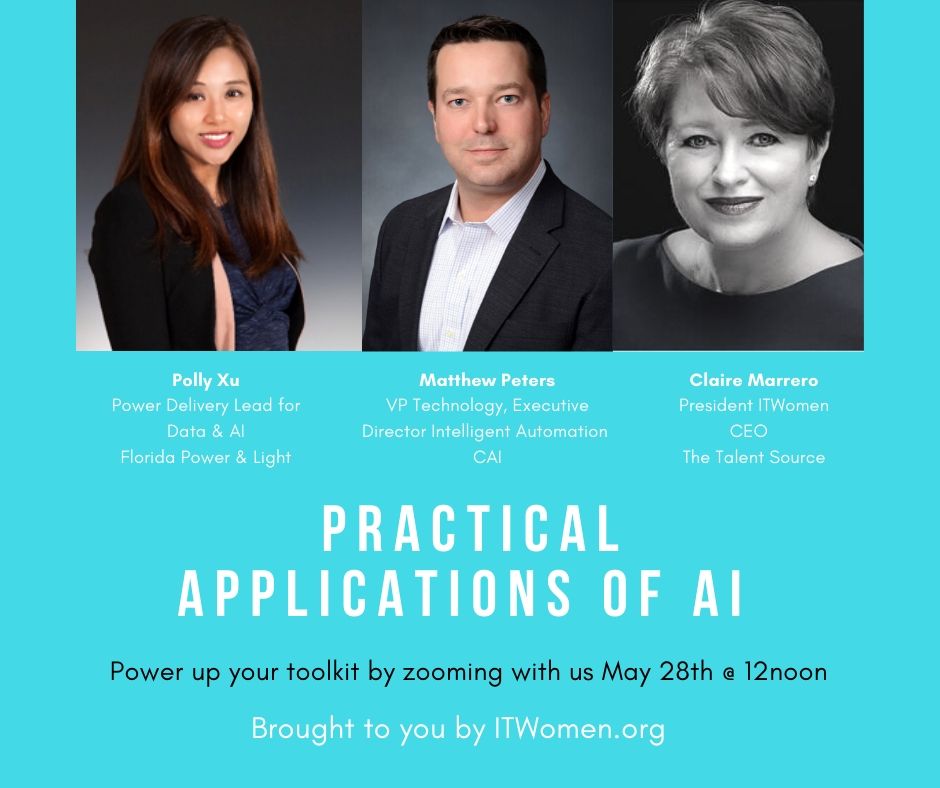 ITWomen brings you Practical Applications of AI. Join us May 28 for a webinar over coffee and conversations on AI with leaders from CAI, FPL and The Talent Source:
Polly XU, IT Lead Data and AI for Florida Power and Light Power Delivery business
Matthew Peters, Vice President of Technology & Executive Director of Intelligent Automation of CAI
Claire Marrero, ITWomen President, CEO, The Talent Source
They'll share some practical use cases for intelligent automation and how Enterprises are approaching their investments in AI.
So, Zoom with us on Thursday, May 28th at 12 noon – 12.45pm EST, and lets power up together.
Spots are limited, so register now.
ITWomen is delighted to continue our tradition of helping to Advance Women across the fields of Technology & Engineering through this interactive Tool Kit session, thanks to our partner CAI.