Margaret Brisbane New Interim Director, Miami-Dade County IT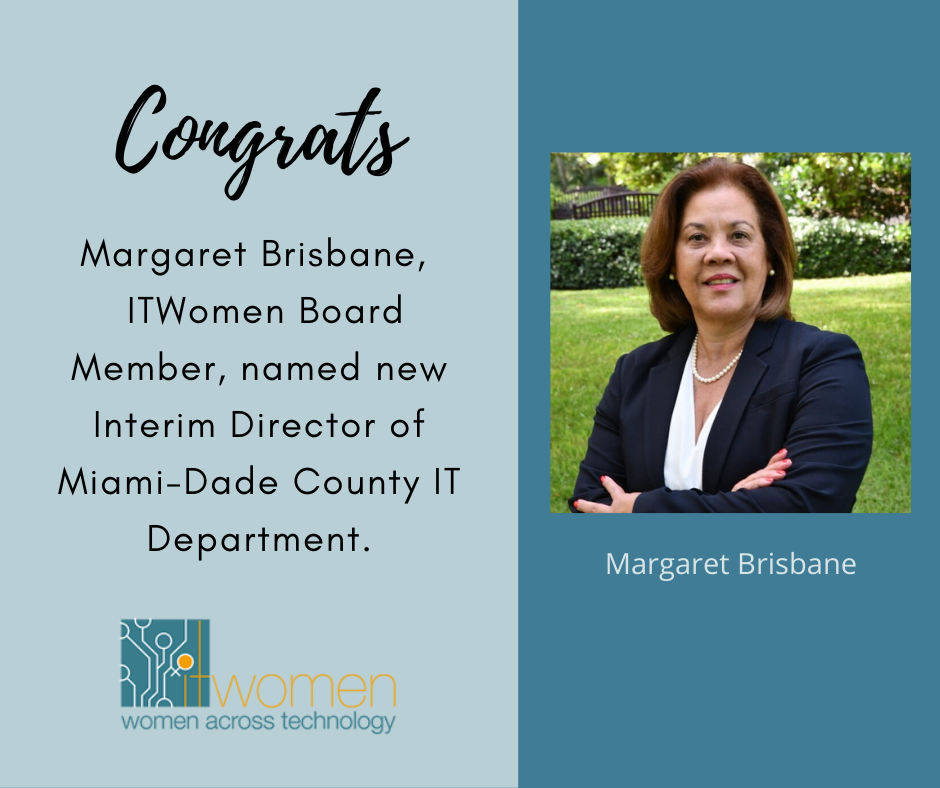 Join us in congratulating Margaret Brisbane, recently named new Interim Director of Miami-Dade County IT Department, following the retirement of CIO Angel Petisco.
Margaret is a longtime board member of ITWomen and heads our Virtual Mentor program for scholarship recipients.
Margaret has worked for Miami-Dade County's IT department for nearly 16 years. In November she was promoted to deputy director. As assistant IT director for more than 14 years, Margaret was responsible for the county's ERP systems, leading more than 250 staff members in supporting the applications and systems of the county's various departments.
In addition to serving on the board of ITWomen, Margaret also serves on the boards of several civic organizations, including the Greater Miami Chamber of Commerce, the Miami-Dade Beacon Council and eMerge Americas.
Brisbane spent more than eight years on global technology projects and network support for Burger King Corporation before entering the public sector. She has an MBA from Nova Southeastern University, and a bachelor's degree in international marketing from Florida International University.
[Sources include GovTech.com https://www.govtech.com/workforce/Miami-Dade-IT-Names-New-Interim-Director-as-CIO-Retires.html]