Work From Home and Flextime are what women want most from employers now – informal survey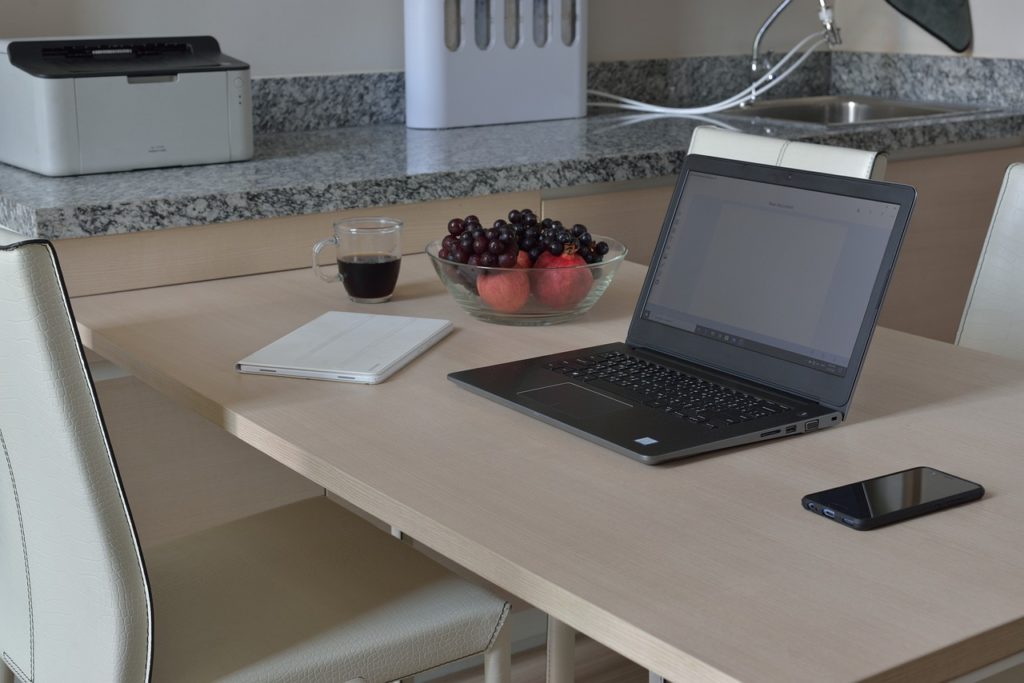 Making work-from-home or flex hours the norm is what women want most from their employers now, according to an informal ITWomen survey.
After more than a year of pandemic shutdowns and working from home, we wanted to know how our community of women in the tech industry felt about returning to a pre-pandemic work world. We asked: How can your employer best support you right now?
Thirty-eight recipients responded to the question, "How can your employer best support you right now?" from a survey sent to 1701 ITWomen supporters in May. Over 70% either want to continue the flexibility of WFH or make Remote Working the norm. A little over 25% said the best support would for employers to provide guidance as soon as possible for a Hybrid Workforce.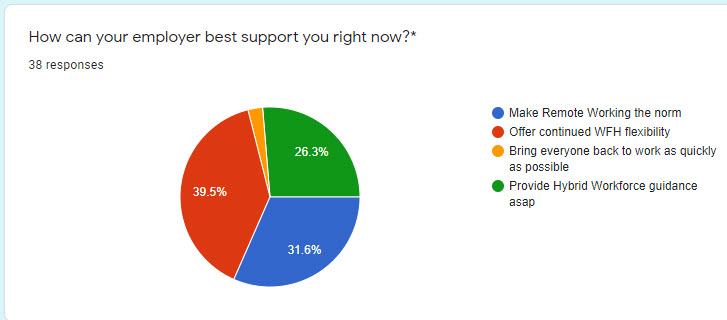 The other three survey questions dealt with membership benefits, virtual vs in-person program meetings, and the most popular topics supporters wanted ITWomen to cover in future programs.
.