ITWomen Kicks Off 2022 Scholarship Campaign with Magic Leap CEO Peggy Johnson in Future Forward! Leadership Series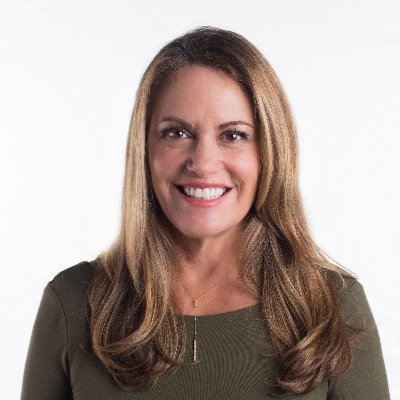 ITWomen has kicked off its 2022 Scholarship campaign with a Fireside Chat, hosting Peggy Johnson, CEO of augmented reality company Magic Leap. She is a former top executive with Microsoft and previously served 25 years at QualComm.
The Sept. 24 event was part of ITWomen's Future Forward! Leadership Series, supporting scholarships for girls pursuing Technology and Engineering degrees. The webinars feature Zoom conversations with leaders in the tech industry on trends and new products, insight for professional advancement and personal career journeys.
Ms. Johnson has been leading Magic Leap's reset from the consumer space to focus on enterprise markets in a range of industries since she was hired to head the company in 2020. Ms. Johnson shared her excitement for Magic Leap's mission to "amplify human potential" through the company's "amazing" technical platform and teams. She highlighted AR products for the health space and beyond, including specialized products for optical and brain surgery fields. Read More About What's Next for Magic Leap
One of Ms. Johnson's career tips, especially for women in tech and for introverts, was how to prepare for performance reviews on your leadership skills. Be true to yourself in adopting the leadership style that works for you and your team, she said. Don't feel you have to fit a stereotype that may judge your leadership qualities by whether you dominate a group meeting. She advised listeners to prepare for reviews by maintaining a log of their leadership accomplishments by results, production output and efficient teamwork. If possible, she added, enlist a mentor who will stand up for you and your leadership accomplishments as well.
ITWomen's Future Forward! webinar series has enabled ITWomen to fund the college dreams of more girls and pave their way to careers in Technology and Engineering alongside us," said Claire Marrero, chair of ITWomen Charitable Foundation and president of ITWomen.
"Over the past year we were able to raise over $32,000, which we awarded to four incredible young ladies from South Florida who headed off to college with their ITWomen college goody bags just weeks ago," she said.
Claire Marrero thanked Ms. Johnson again for her personal donation in 2020 that funded one of the scholarships just awarded, and for believing in ITWomen's mission of advancing women across technology.
Attendees who donated $50 or more to ITWomen's scholarship campaign were also eligible to receive a complimentary copy of The Adventures of Women in Tech by Alana Karen, a 2020 Future Forward Leadership speaker.
***
Don't miss the next Future Forward! Leadership webinar. Sign up to receive free news alerts from ITWomen.