ITWomen Saturday STEM Club for Girls Intro to Python Fall Session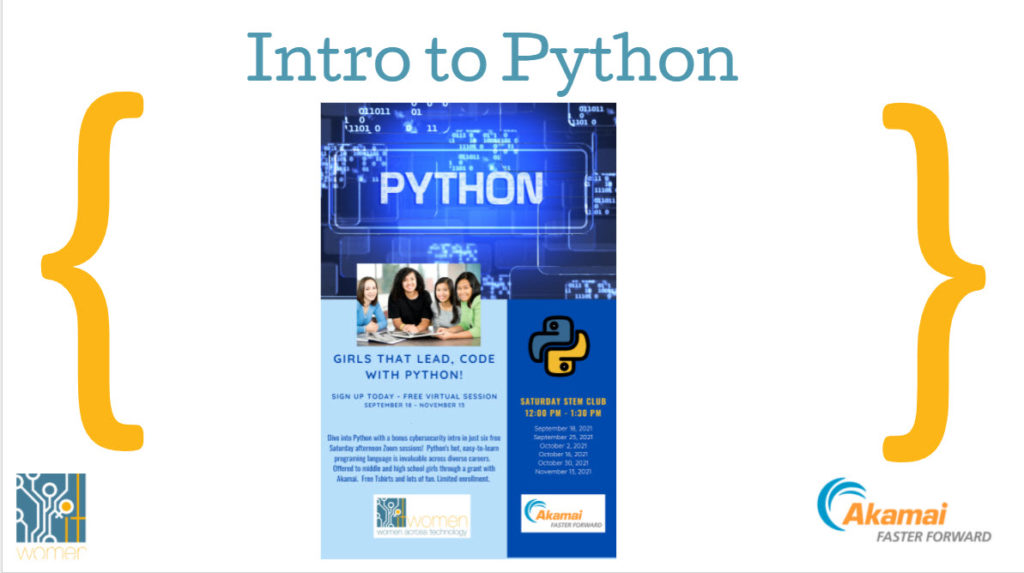 ITWomen has wrapped its Fall 2021 Saturday STEM Club introducing girls to coding in Python. Students received their certificates at a ZOOM pizza party.
ITWomen president Claire Marrero presented the girls with the many career opportunities across technology, including Mobile First, Data & Analytics, Artificial Intelligence, IOT, Robotics, Cyber Security, UX and CX, and Cloud.
SHOUT OUTS
ITWomen is deeply grateful to Akamai whose grant made this program possible. The Saturday STEM Club program was a success and will be repeated in the spring of 2022. The program opened Sept. 18 and completed in November.
Shout out to Saturday STEM Club Instructor Jade Minkoff and ITWomen Membership and Engagement lead Natasha Marvin. Jade is an ITWomen intern and 2019 ITWomen scholarship recipient pursuing a degree in Electrical Engineering with a minor in Computer Forensics at the University of Southern California. Jade previously led ITWomen Robotics camps and is a blog contributor to ITWomen.org