Girls Free Summer Robotics Camp June 20 -24 Register Soon at ITWomen
ITWomen is offering its annual FREE, Robotics tech summer camp for girls in 2022. Registration is open on a first-come, first-served basis. Please register early here.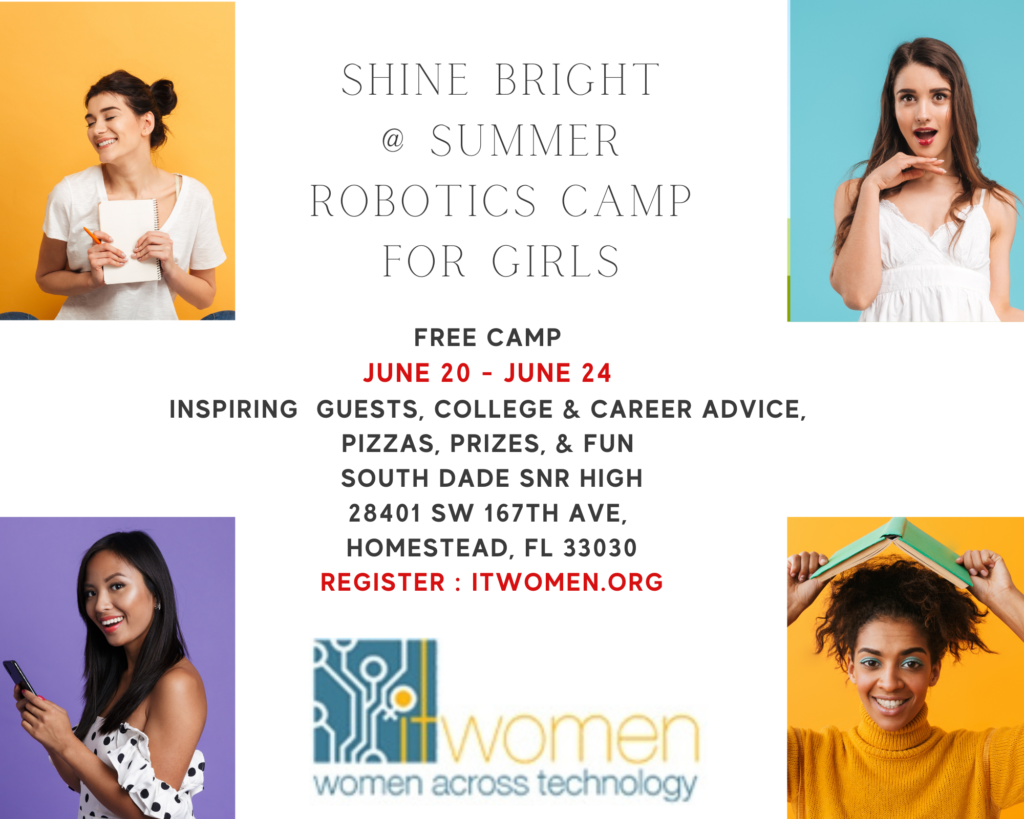 Attendees will learn about the exciting field of Robotics! Girls will see and hear from role models – Women Across Tech who are helping the world by developing solutions for healthcare, beauty, space and much more. The camp experience provides a valuable connection to a community of other girls and future STEM leaders.
LIVE IN PERSON – ON CAMPUS EVENT
Open to Middle & High School Girls.
Limited spaces, first come, first served
June 20 – June 24, 2022
Mon – Fri, 9.00 am to 3.30 p.m.
South Dade Senior High School
28401 SW 167th Ave, Homestead, FL 33030