ITWomen Scholar Laura Scarpelli Researching Cardiology at Max Planck School of Matter to Life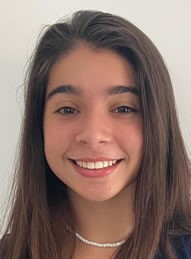 ITWomen Scholar Laura Scarpelli has been accepted to the Max Planck School of Matter to Life (MPS MtL) with an Undergraduate Research Opportunity in Germany.
It is always exciting to announce the winners of our competitive engineering and technology scholarships for women at our annual Awards Ceremony each spring. (See the 2023 winners)
However it is equally thrilling to share the progress of these amazing young women as they go through their college journey and beyond.
Laura was awarded an ITWomen Scholarship in 2021. She has now completed her second year at Duke University and is spending her summer at the Max Planck School of Matter to Life.
She writes, "I am currently doing cardiovascular research at Dr. Wolfram H. Zimmermann's lab for 10 weeks, and getting to also explore Germany in the meantime."
"This past semester was a tough one, but I enjoyed my classes and found the material very interesting. I also declared my major officially: Biomedical Engineering."
Laura's courses included Organic Chemistry, Fundamentals of Electrical and Computational Engineering, BME 221 Biomaterials and Multivariable Calculus. Her current GPA is 3.506.
Narrowing the gender gap one girl at a time.
It's a big part of ITWomen's mission to narrow the gender gap in tech by supporting the ambitions of young women determined to make a difference in the world. ITWomen scholarships are 100% supported by donations. We cannot thank our sponsors, individual donors and our volunteers enough for making these opportunities possible for young women from South Florida.